service
What are the processes to be followed for your Company Registration?
What you have to do for your Company Registration?
A Private Limited Company Registration is to be followed the following process:
• Formation of Director Identification Number that is DIN and formation of DSC
• Formation of articles of Association i.e. AOA along with Memorandum of Association i.e. MOA
• Formation of Corporate Identification Number shortly CIN.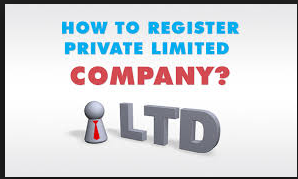 What the private limited company refers?
To start any business the private limited company is the ideal corporate structure. If you want to register your company, minimum 2 and maximum 200 members are needed. The liability and benefits of members are limited in accordance with their shares in the company. The
Pvt Ltd Company Registration
process and time requirement for registration of the company are depended upon the volume as well as the type of the company.
The time requirement for registration of a company
However, minimum 10 days are required for the registration of a company. There are certain rules and regulations are to be followed by the members of the company to form and run the Private Limited Company. The private limited company must execute the board meetings on regular basis. The members of a Pvt. Ltd. Co. surely file returns annually with Ministry of Corporate affairs. It is true that a Pvt. Ltd. Co. has more trustworthiness than the LLP or Partnership Firm. From a reliable survey agency, it has been observed that more or less one Lakh companies are registered in each year throughout the India.

What advantages the company directors get by registration of Private Limited Company?
Liabilities and benefits of members, as well as directors of a private limited company, are basically limited to the numbers of their share in the company. It describes that if a company makes any loss or faces financial burdens due to the activity of the business then the personal properties of the members or directors or shareholders will not be endangered of being sized by the bankers, government, and creditors. For Company Formation you should take the help of a Chartered Accountant.